Reading Time:
3
minutes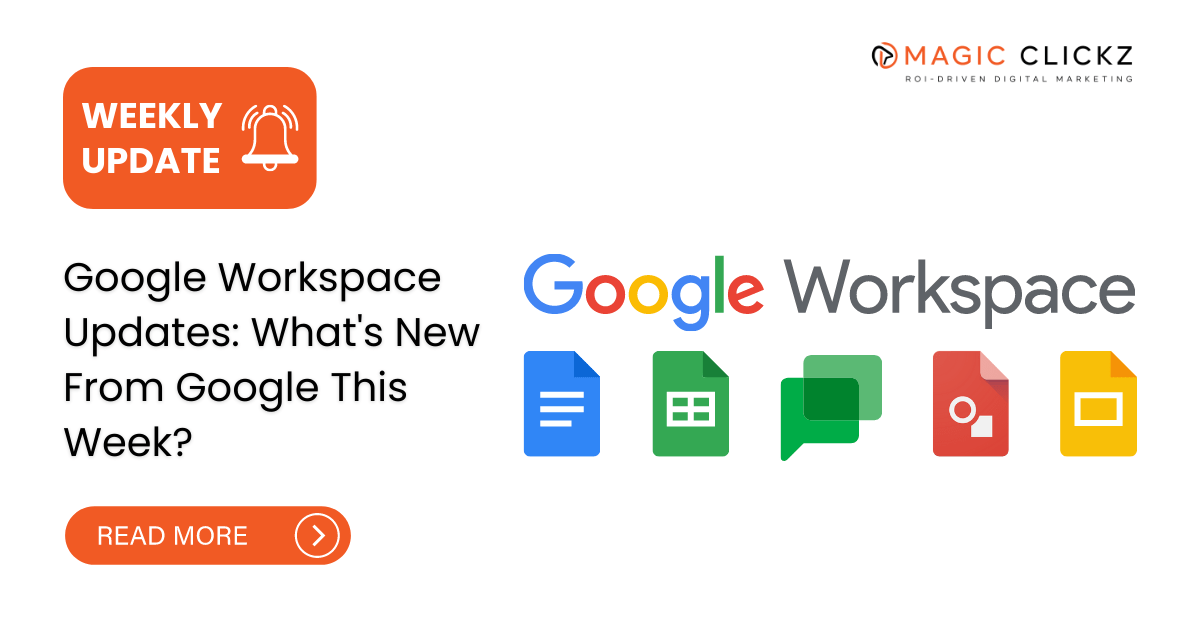 As we start a new exciting week, Google has given us some fantastic new updates to make our work and teamwork even better. We're really happy to tell you about three amazing new features for Google Docs, Sheets, Slides, Drawings, and Chat. These Google Workspace Updates will change the way you work with these tools and make your work easier and more productive! 
So, get ready to try out the latest improvements and enjoy a smoother and more efficient digital experience:
1. Image Alt Text options sidebar in Google Docs, Sheets, Slides, and Drawings:
Rollout Date: Monday, 31 July 2023
Right now, when you want to add a description to pictures in Google Docs, Sheets, Slides, or Drawings, you have to right-click on the image and choose "Alt text." This opens a box where you can type in the description. But starting this week, we're making it easier to find this feature by putting it in the "Image options" sidebar.
2. Add hyperlinks to text in Google Chat: 
Rollout Date: Tuesday, 1 August 2023
Now, you can add clickable links to your messages on the web and Android in Google Chat. This update also lets you copy links from places like Gmail, Docs, Sheets, and Slides. We added this feature because many people asked for it, and it will make your messages look nicer, tidier, and easier to read.
3. Membership search and up to 50,000 members for Google Chat spaces:
Rollout Date: Thursday, 3 August 2023
Google is working to make it easier for teams to work together in Google Workspace. They are increasing the number of people you can add to a group chat from 8,000 to 50,000. This is particularly useful for big announcements, event discussions, large communities within companies, and support-related chats. The goal is to improve connectivity, foster a sense of belonging, and create stronger communities within organizations.
We hope that we've provided you with useful upcoming Google Workspace Updates.
To stay informed, visit our website and check out the latest news about Google Ads, Facebook Ads, and PPC Services.
If you have any questions or worries about Google's future updates, please leave a comment below.
Your feedback is important to us, and we would love to hear from you.
If you want to share your business journey with us, our team of PPC Ads Experts is here to help you grow by creating effective strategies.
We offer essential Digital Marketing Services to help your business succeed even more. These services include Social Media Marketing, Instagram & LinkedIn Advertising, Website Design, Graphic Design, and SEO Services.